30 Awesomely Unique Gift Ideas
Hey WCA Fans and Followers! Please note that these brands have NOT earned the Women's Choice Award, but rather were hand selected by our team in an effort to bring you some of the most unique gift ideas out there.
We hope you enjoy perusing them as much as we enjoyed choosing them! Enjoy!
GIFTS $50 - $100
Soundwave Custom Acrylic Art Gift
This one hits all the boxes: unique; super cool; incredibly thoughtful. Using a smartphone, you can personalize a special message, recording or meaningful song lyrics to be transformed into soundwave art! The art is printed on a high quality polished, clear acrylic glass giving it a super cool, (and luxurious) 3D look! What's even cooler, is that this comes in over 2 dozens color combinations to fit any décor or theme.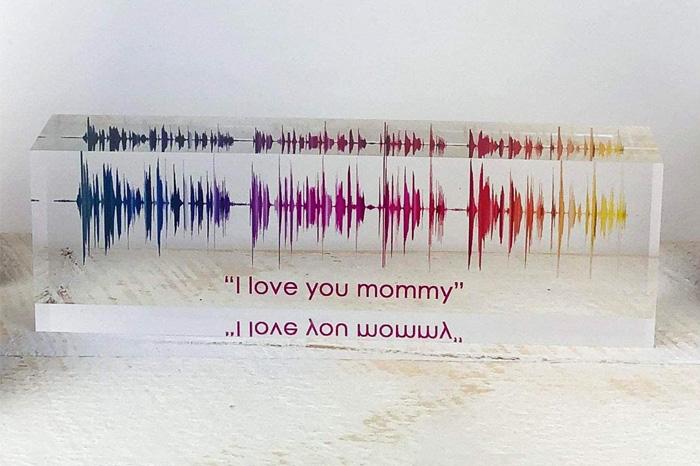 In a typical year, this probably wouldn't make the list... but this is anything but a typical year. And so, we share with you this UVC ultraviolet disinfection stick, which can kill 99.99% of harmful substances. It can be used on mobile phones, keyboards, laptops, toys, toothbrushes, remote controls, door handles, toilets, mugs, steering wheels, hotel and family closets, and pet areas to achieve all around protection. It's compact and lightweight, and has smart auto-off setting to save power. All it takes it sweeping the UV light wand across the surface and the wand will make it safe and clean in 8 seconds, without damage, residue, odor, etc. Do take note to avoid direct exposure to the human body, pets or plants for long term.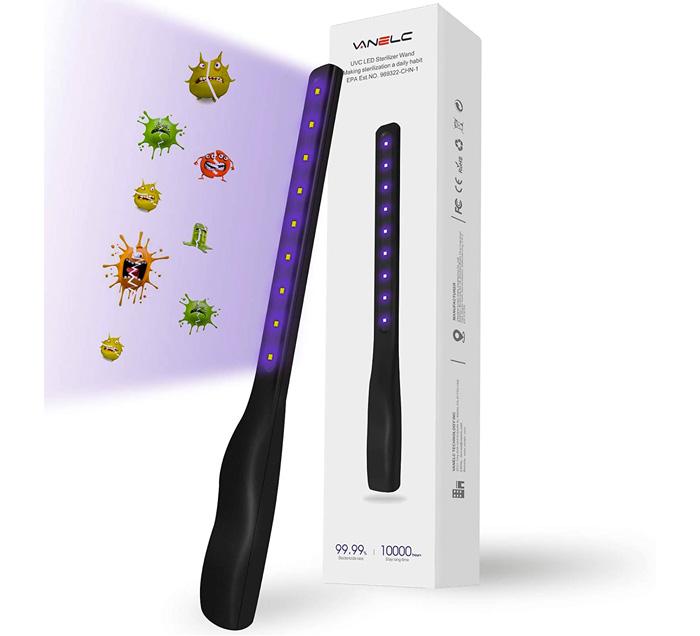 Temperature Control Smart Mug
Coffee sippers rejoice! This is the ultimate temperature-controlled smart mug. It's 'smart' because it can be controlled by an app on your phone to adjust heat settings, customize presets and receive notifications. This mug will keep your coffee hot for up to 1.5 hours on a single charge, or all day on the updated and redesigned charging coaster. This ember heated mug can intelligently sense when to turn on and off based on the cup being empty or when it senses movement or liquid. It's also safe to hand wash, comprised of a stainless steel coffee mug and a scratch resistant ceramic coating.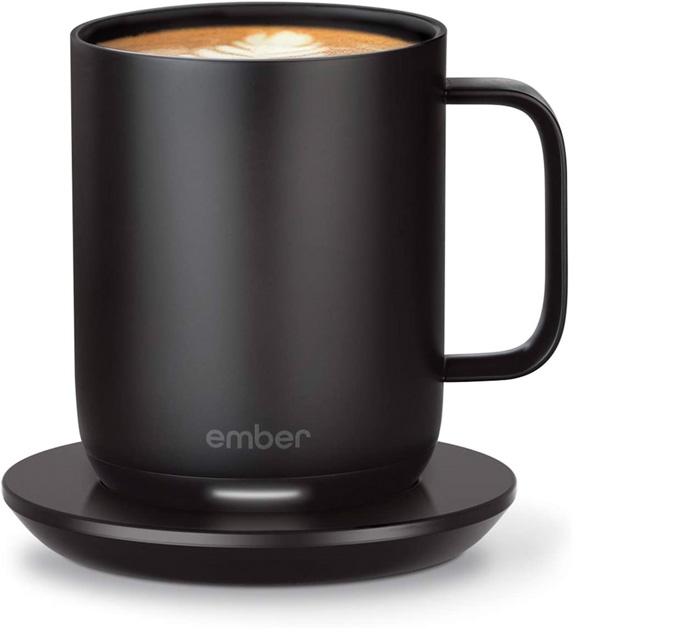 Ancestry DNA + Traits Test Kit
Did you know that this kit from Ancestry doesn't just discover your DNA story related to your ethnicity and ancestry (like that isn't cool enough!). It also includes a traits feature that lets you discover over 25 of your most interesting traits, allowing you to explore how your genes might have influenced a range of appearance, sensory, and other personal characteristics, like eye color, freckles, and more. And the kit doesn't involve any finger pricking ... just a simple saliva sample! Be patient though, the lab can take roughly 6 to 8 weeks to share results.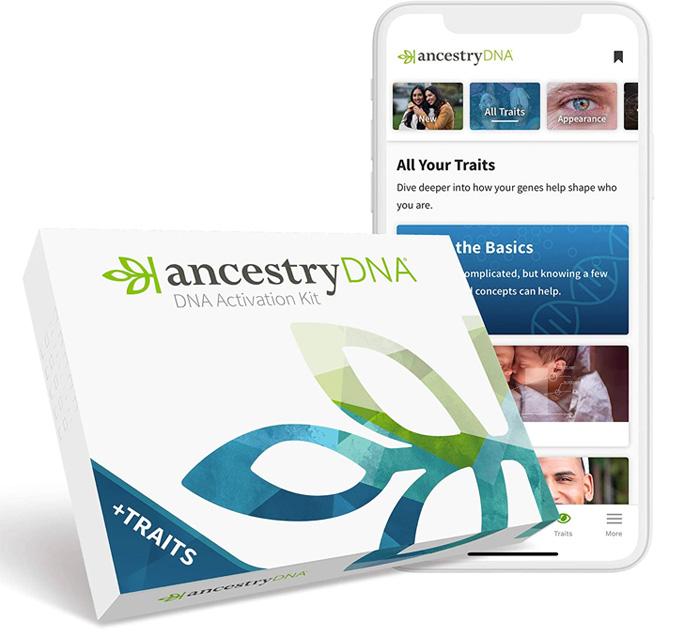 Personalized BBQ Grilling Set
Know someone who loves to grill? This one of a kind, personalized BBQ set is made of bamboo and stainless steel. It includes the 5 most critical grilling tools for your grillmaster, but adds a personalized touch with custom engravings and your choice of etched designs. Choose from 6 different design options!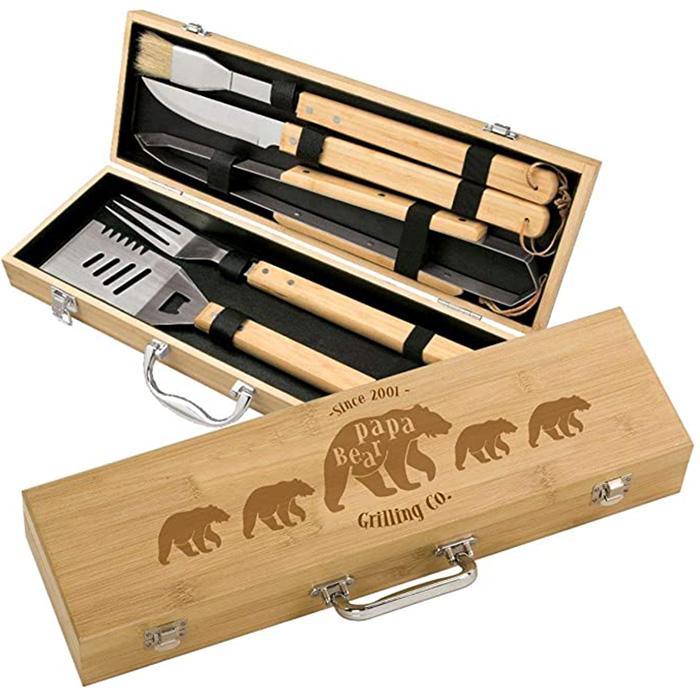 Echo Show 5 Smart Display with Alexa
The Echo Show 5 Smart Display with Alexa may not be particularly 'unique', but we had to include it because it's one of those gifts you may overlook, that is fitting for so many people in your life. This compact 5.5" smart display is ready to help manage your day, entertain at a glance, and connect you to friends and family. It will display those step-by-step recipes, update to do lists and calendars, give you weather and traffic updates, and give you access to entertainment – lots of entertainment. From tv shows, movies, news, radio stations, podcasts and books, you may just get hooked. Plus, you can control and display your smart home devices to ask Alexa to show you security cameras, control your lights, and adjust thermostats. And of course, you can make video calls, and even customize the screen to your preferred photos or design to fit your style. Phew... did we miss anything?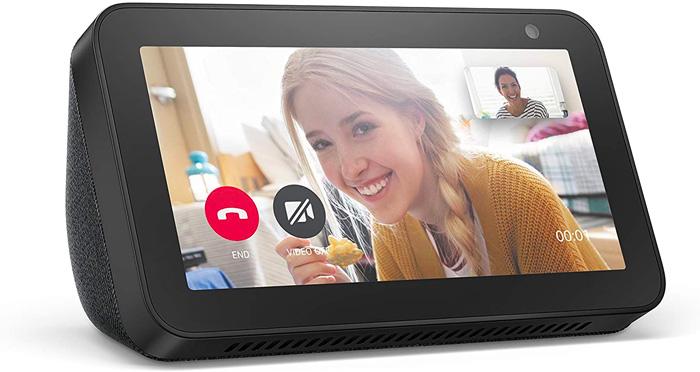 Office Supplies Desk Organizer
Want a gift for someone who recently started working from home? This acrylic office supplies desk organizer and set is not only practical, but super stylish. It also comes with black accents and rose gold accents instead of the gold pictured. This set is made of durable acrylic and gold electroplating stainless steel, so it's designed for long-term durability. And, the box it comes in is too cute not to mention.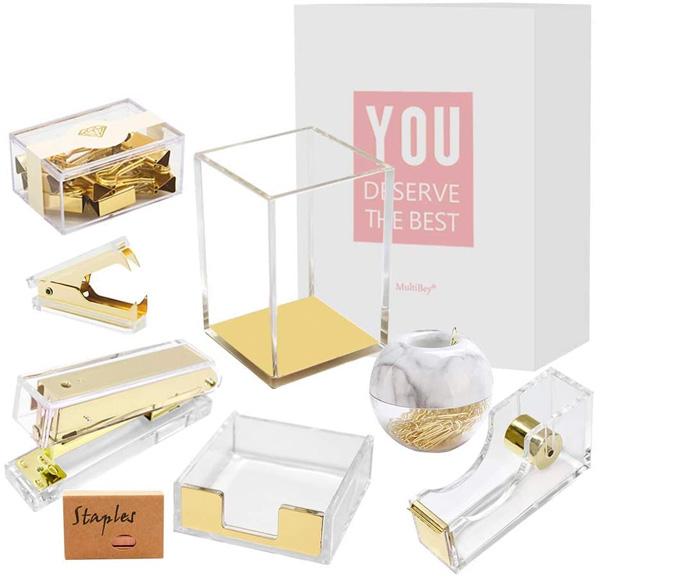 Home Theater Portable Movie Projector
Know anyone who's been watching a little more tv from home these days? Yeah, us too! That's why this is the perfect gift for couples and families, and well, anyone really. It's the premium home cinema experience we've been craving. It supports a 1080p resolution and brighter images for excellent quality. The mini projector also has built-in speakers for great sound quality and a bulb that allegedly has a life of 15 years (that's what they say!). And it's compatible to play video games, and can be easily connected to laptops, smartphones, tablets, and USB drives. What we also like is the 2 year satisfied warranty they offer. Pretty cool, am I right?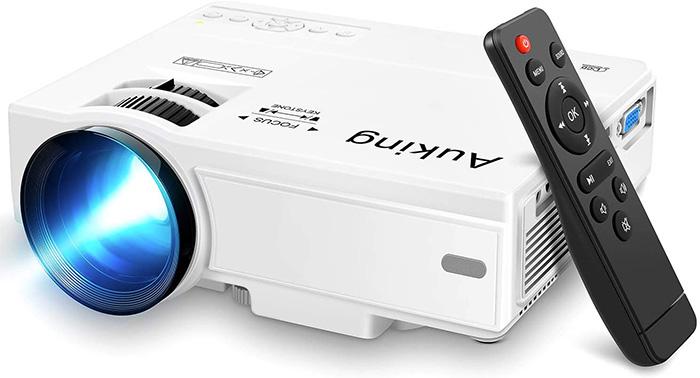 Chocolate Fondue Fountain
A picture is worth a thousand words. The Wilton Chocolate Pro Chocolate Fountain is 16 inches tall and holds 4 pounds of melted chocolate. This means hours of dessert dipping fun. The unique bowl design keeps chocolate melted and flowing while the three canopies are spaced out just enough for easy dipping. What's also great is that the center tube disassembles for a quick cleanup. Just take note never to immerse this unit in water...it's electrical after all! The parts however, are dishwasher safe. Anyone else getting a craving right about now?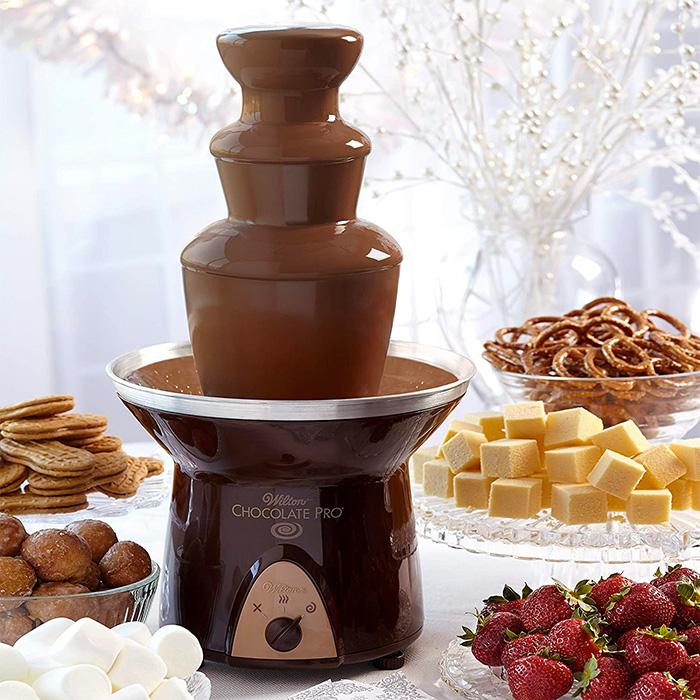 Levitating LED Light Bulb Lamp
Abracadabra! A magnetic, levitating floating wireless LED light bulb. This light will stay lit for 12 hours a day, and will last 11 years. It's a cool concept, needless to say, and a perfect gift for just about anyone – including the older kids. Wonder how it works? We're not scientists but the bulb is powered through induction, and the lights are controlled by the on/off touch button. And, there is no need for cables or batteries. Still confused as to how it works? Us too... but that's what makes this so awesome.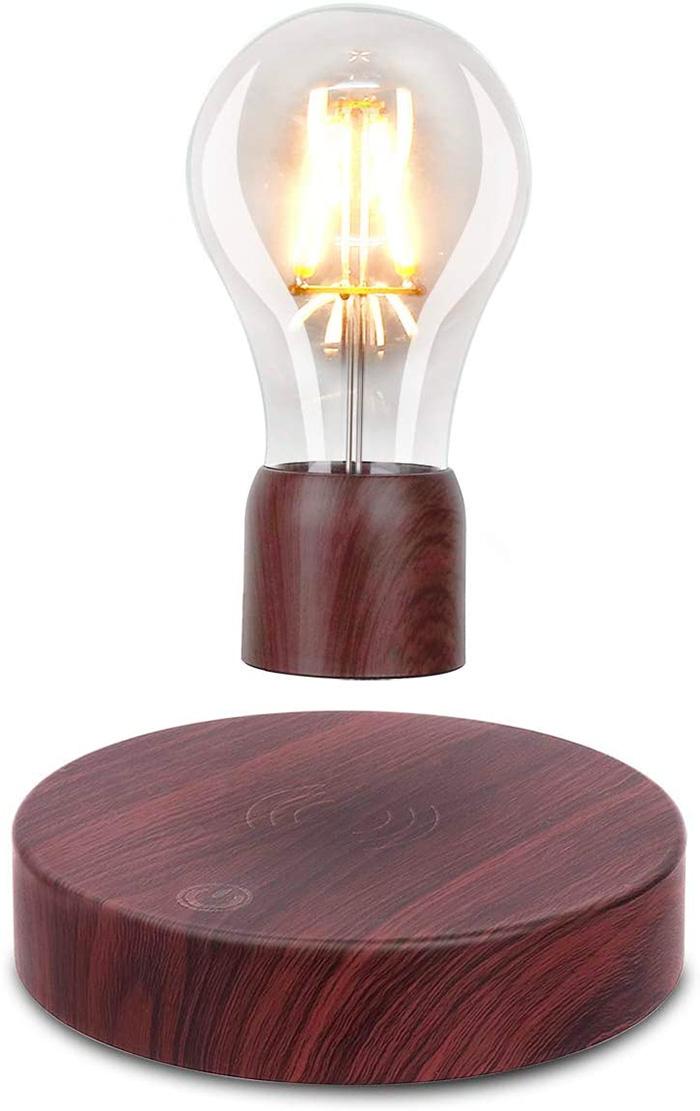 Mini Bluetooth Wireless and Portable Speaker
Don't be fooled by its small size, this Sony speaker delivers powerful sound! It easily attaches to your bag with the detachable carry strap, making it easy to take on the go. It is both waterproof and dust-proof, allowing you to use it worry-free at the beach, pool or on countertops. Plus, you can create surround stereo sound by pairing two speakers together. And with the vast (and really appealing!), color options available, you can get a different one for each member of the family!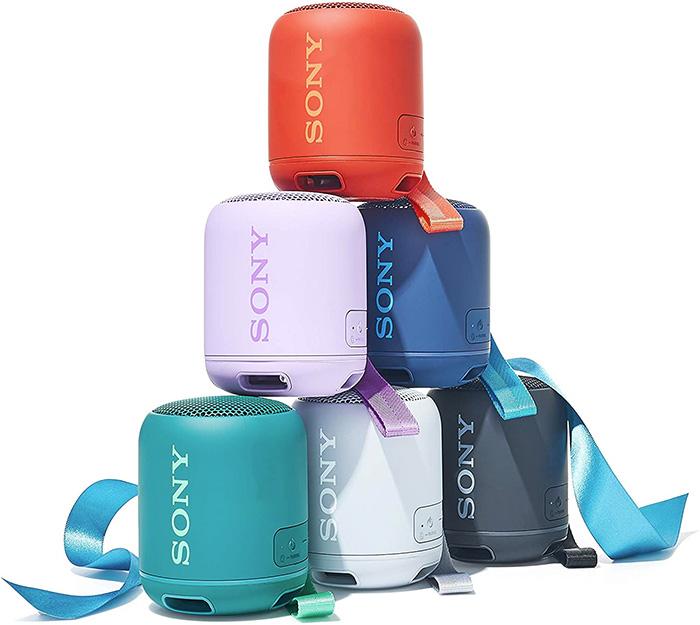 How cute is this? Plus it comes with different options so one alternative for example, is 'How Nurses Tell Time...' with a 'Before Patients' and 'After Patients'. This unique and funny wood décor item is about 17" x 13". Just take note that the coffee and wine glasses do not come with the gift.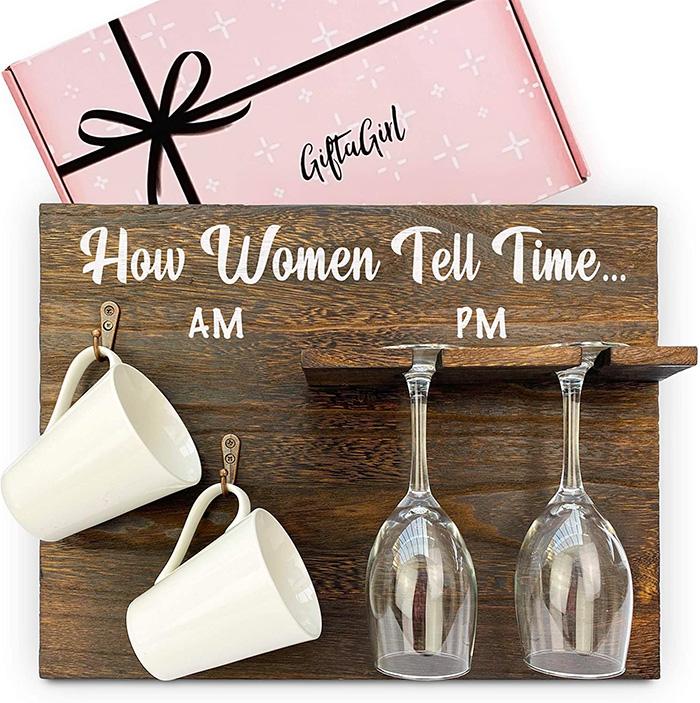 GIFTS $25 - $50
Run Away Alarm Clock On Wheels
And you thought you've seen it all! This is the best (and most hysterical) wake up call ever. Never be late. Clocky, the runaway alarm clock is the best rolling, jumping, moving alarm you never knew you needed. Clocky is the only bedside alarm clock that will run away, hide, move, roll, wheel, beep, and jump (from up to a 3 foot nightstand). He is cool, fun, annoying, unique, a bit crazy and guaranteed to get you up on time. Moves (on carpet or wood), shakes, runs, changes directions. You will get up to turn Clocky off! This is a super cute and hysterical gift for those heavy sleepers! And it comes in multiple colors, like black, white, silver, pink and blue!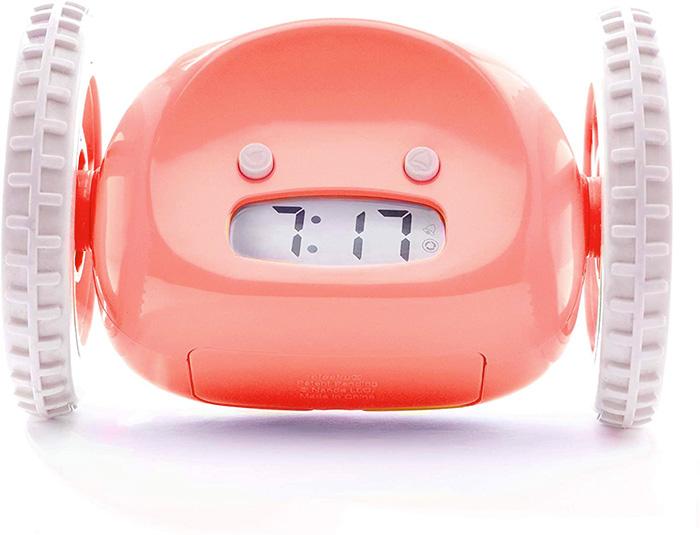 Personalized Men's Wallet
Grab a tissue. This is a truly practical and heart-warming gift for the men in your life. This wallet is made from split cow's leather, which makes it durable for everyday use, looks great and engraves well. The personalization allows for up to 3 initials on the outside and up to 160 characters on the inside! The wallet has a clear ID sleeve, 8 credit card slots, a zipped coin pouch, two pockets for bills and a zipped bill sleeve. What more can he ask for?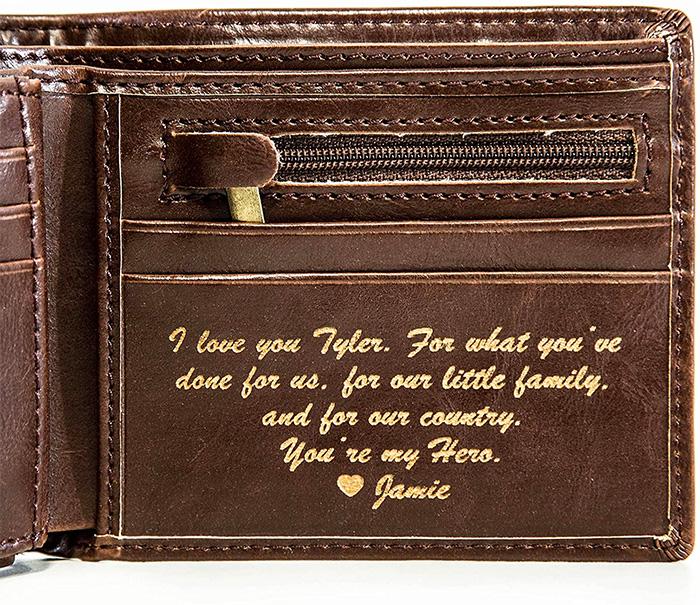 Berry Bowl and Drip Plate
Who doesn't like beautiful gadgets that make your life easier? Ditch the strainer for your next cup of berries. Now, you can pour, rinse and eat all from the same bowl – in style. It's another thoughtful, unique and super cute gift anyone who likes fruit will enjoy!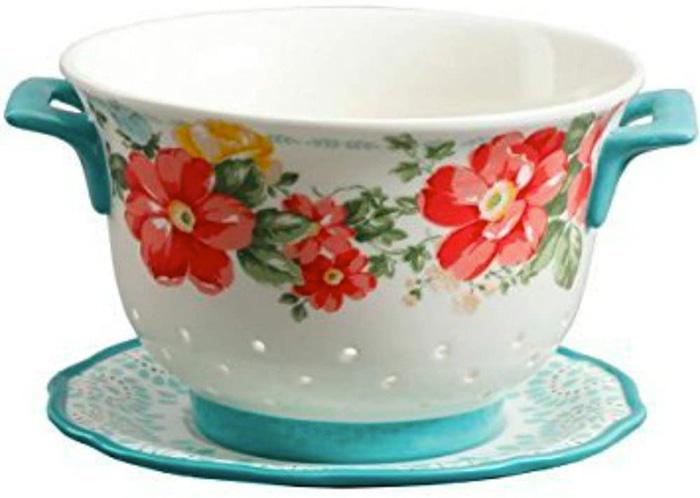 Wine lovers rejoice! This bag is a fashionable gift with the most discreet of designs. This tote will hold and pour 2 bottles of wine (or another beverage of your choice!). It has a removable, easy to use, BPA-free beverage pouch, and has secret, insulated pocket to keep your drink chilled for hours. But what is great, is that this bag isn't just for the summer or the beach. It can be used as a regular bag, with a nice interior lining and side pockets. Take this with you everywhere, anytime. And, it comes in a variety of designs and colors.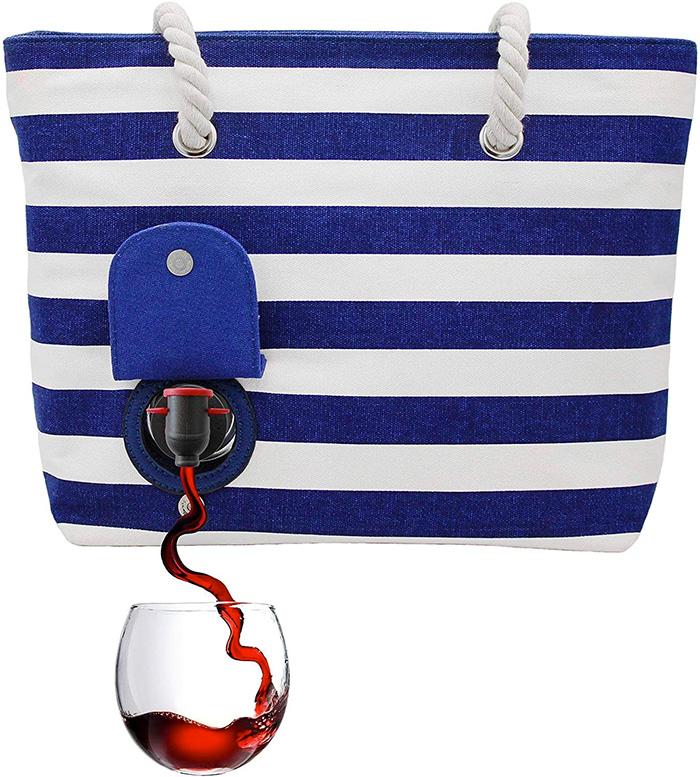 Melitta Pour-Over Coffee Maker
A unique and easy coffee brewer that will give you full control over the coffee extraction process, allowing you to brew the ultimate, hand crafted cup of coffee – in seconds! This adorable coffee set includes a porcelain carafe and top, porcelain-brewing cone and sample pack of filters. The carafe holds 6 cups of hot coffee, is dishwasher-safe, and BPA-free.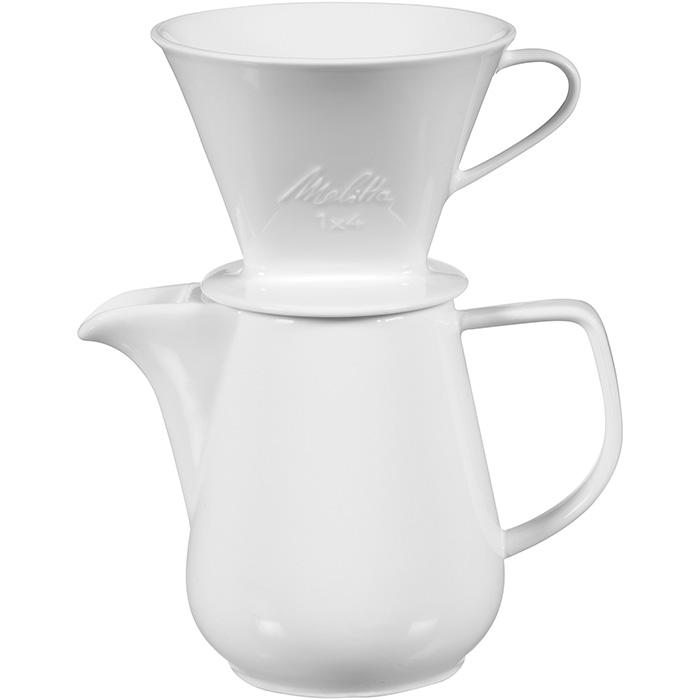 Secret Gift Box Brainteaser
Know someone who likes a challenge? This elegantly designed brainteaser puzzle, made from walnut wood, will keep secrets locked away! And what's more fun, is that you can lock away a gift or money inside the puzzle, forcing your recipient to figure it out. Plus, what a great conversation piece to keep around for company.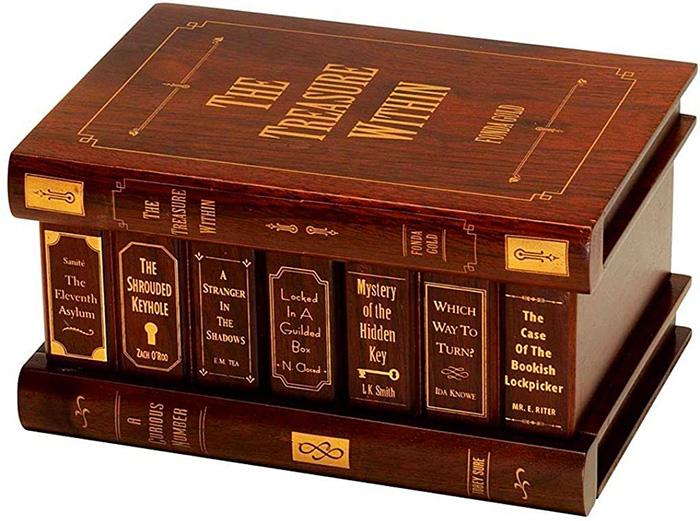 Monopoly: Star Wars Mandalorian Edition
This Monopoly edition is tailor-made for those Star Wars: The Mandalorian fans! Players can choose a favorite character from the series, and each character has their special ability on their Character card, and so many more details that only a true fan will understand. Bring your 'A' game with this gift.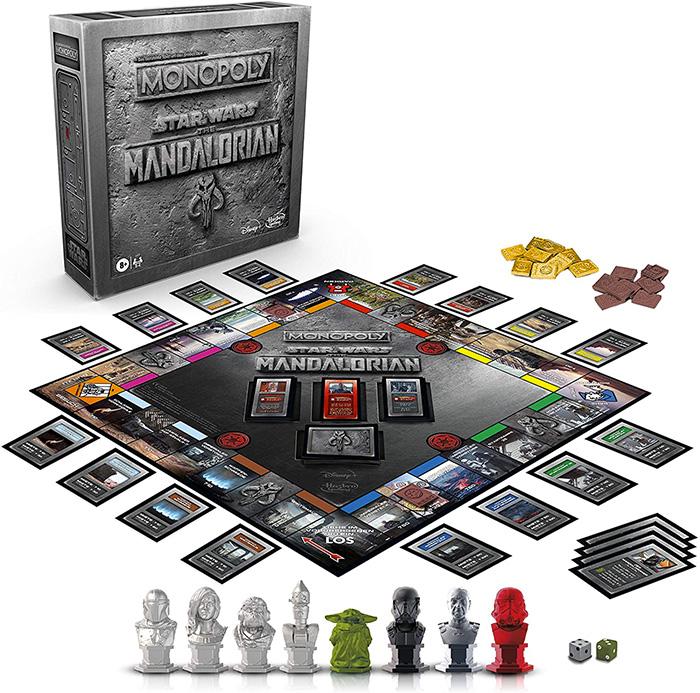 Custom Viewfinder Reel and RetroViewer
This super cool vintage toy comes with a red RetroViewer ViewFinder plus 1 Reel Gift Card with a code to upload your custom reel. This is a super cool toy and gift that can be enjoyed by kids and adults and to keep family photo keepsakes for all of your special events, like birthdays, holidays, weddings, showers, graduates, and corporate events.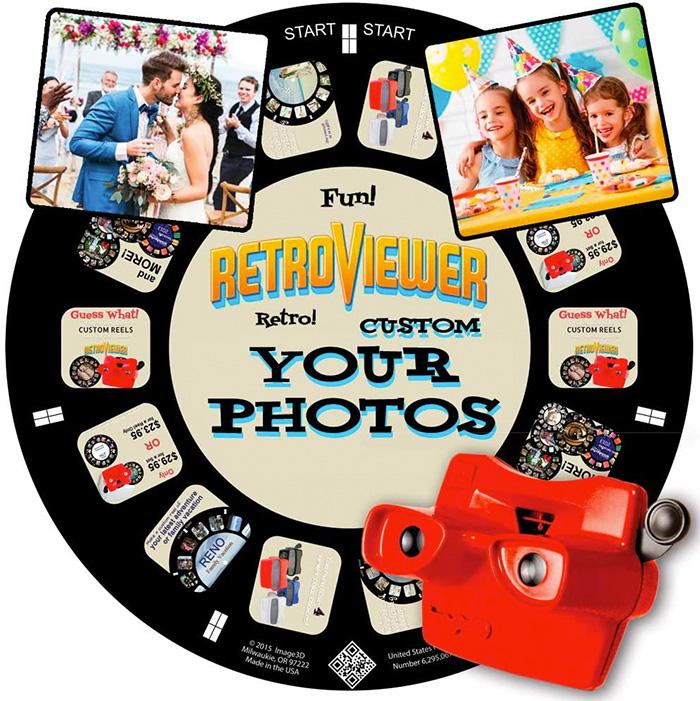 Grecerelle Chunky Button Sweater
You don't typically think of clothing as a unique gift, but this just looked like such a cool pull-over sweater that is super fashionable and could be enjoyed for women of all ages, and at a reasonable price! Plus, it comes in over two dozen colors. The chunky knit sweater is casual, comfortable, and warm. Just take note that the buttons are decoration only, they're not functional.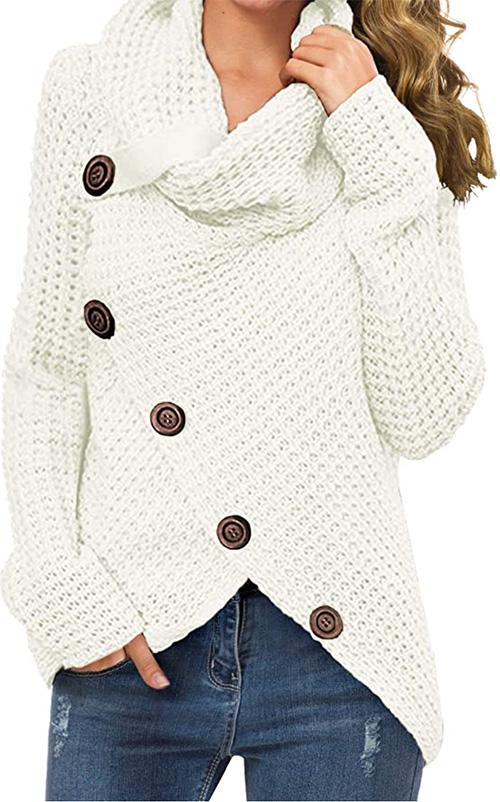 Chala Crossbody Cell Phone Purse
For an adorable little crossbody handbag, look no further. This brand comes in over 40 designs to appeal to just about everyone's favorite animal. They even have music notes and a design with a guitar. You'll just have to check out the full line, but this is something that anyone can enjoy as the straps can be removed to use as a simple cell phone clutch. It's 7" tall and 5" wide, so it will fit all modern smartphones, plus keys, a wallet and a few other little items. These purses are made from Faux leather and features a top zipper closure.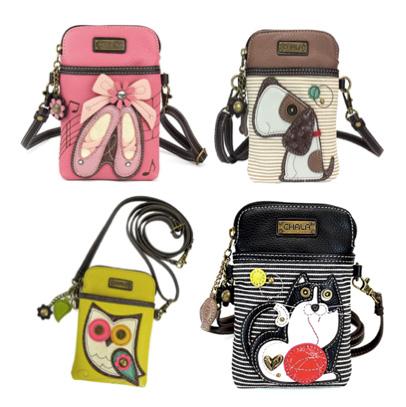 Cheese Board & Cutlery Set
This natural bamboo cheese board and cutlery set features a super cute slide out drawer. It's a serving tray for wine, crackers and more, and is absolutely perfect for a housewarming or holiday gift. The hidden slide-out cutlery drawer with stainless steel cheese knives and a beveled serving rim makes it compact and easy to store all in one place.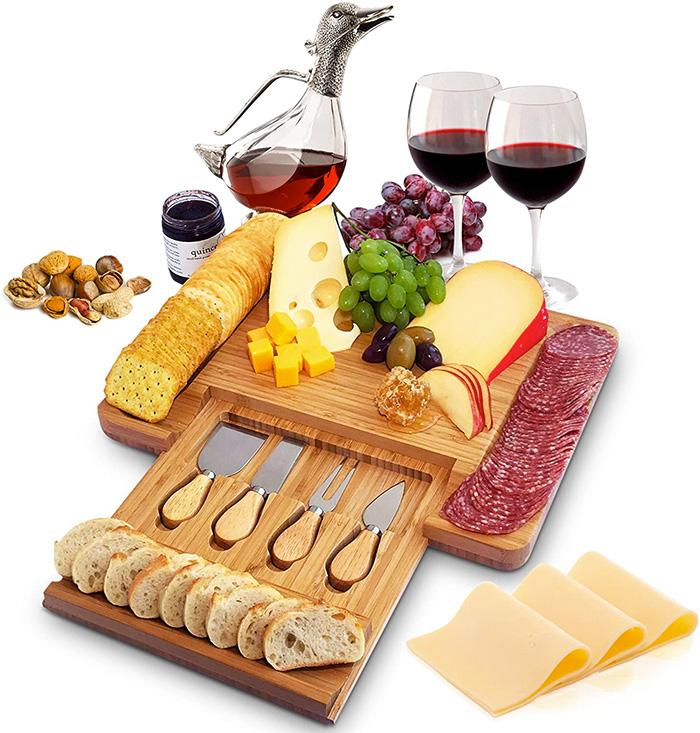 GIFTS UNDER $25
Scratch Off Map of the World
Need a unique gift for a traveler? This map comes in gift ready packaging to delight the travel enthusiasts in your life. As a perfect conversation starter, give them a special moment scratching the map with loved ones while sharing stories and dreaming new adventures together! Plus, we love that the U.S. state lines are clearly outlined for you to track your adventures with precision. State lines in Canada and Australia are marked too! And, this map features vibrant colors, accurate cartographic details, country flags and landmarks.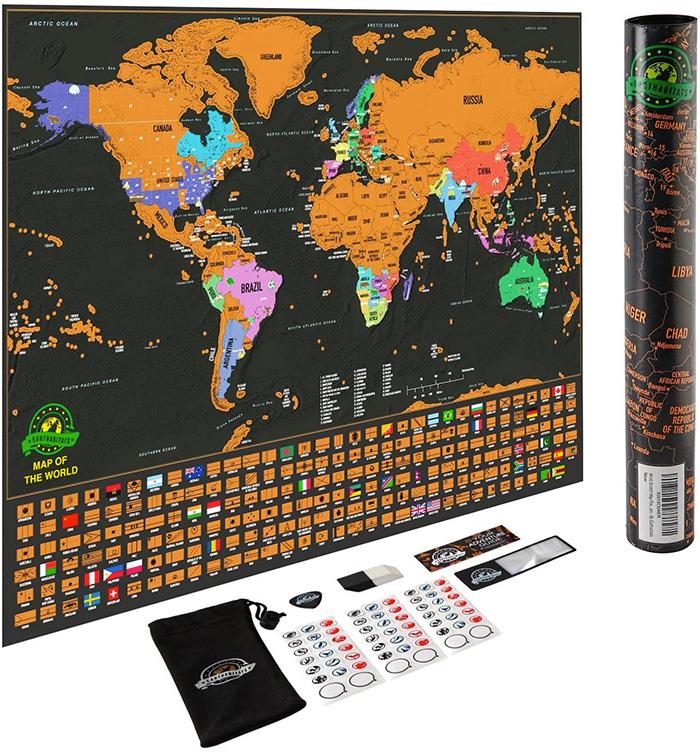 Did something catch your eye? Well, these aren't even half of the incredibly creative design options you can choose from! This adorable mini waffle maker also makes paninis, hash browns, and even biscuit pizzas...pretty much anything with wet batter will work to 'waffle' up a treat. Plug it in, and in mere minutes it will heat up. It features dual non-stick surfaces and makes a 4-inch waffle for perfect individual portions. Plus, for a few extra bucks you can tack on a super cute and creative recipe book that shows you how to transform any 'mini' waffle idea to a 'mighty' one!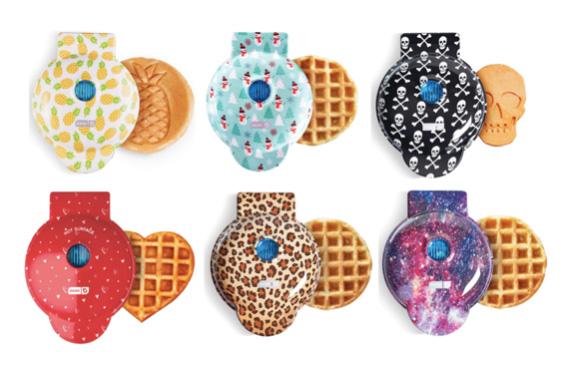 Pinkies up! This blissful herbal tea blend is created with raw sugar and aromatic spices. The standard sampler includes 8 tea drops. 2 of each: Caffeinated Matcha Green Tea & Rose Earl Grey and Caffeine-Free Citrus Ginger & Sweet Peppermint. This loose leaf tea assortment box is beautifully packaged making it a great stocking stuffer (or as a 'just because' gift!) for mom, grandma or any tea lovers.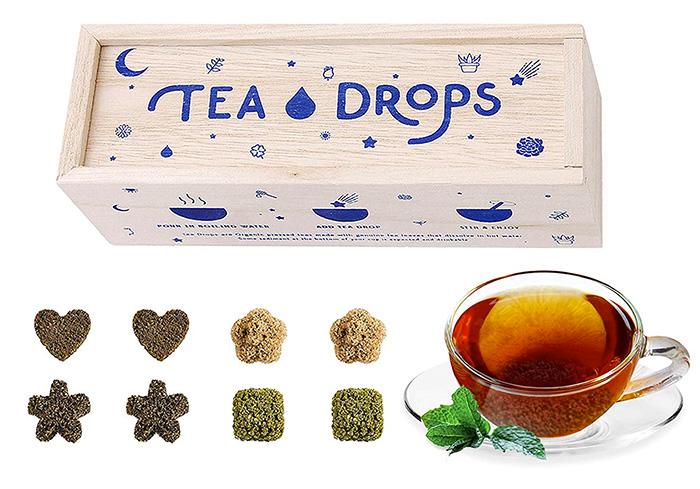 The fashion for colorful socks continues to flourish and you won't be able to find crazier socks than pizza socks that are packed in a box that looks like a real pizza. So whether you know a special someone who loves pizza, loves (or needs!) to spice up their sock collection, or both... These socks match both casual clothes, a pair of jeans, or even a jacket and a suit. Pizza socks are funny, crazy, colorful and well, they will put a smile on anyone's face. Oh and they don't compromise quality which is always important!
You can clearly see how cute this gift is, but don't fret, because these don't compromise qualify or comfort. Donut Socks are double stitched, use a super soft fabric, and wash well without shrinking. They also have moisture-wicking properties! Time to make someone (and someone's feet) happy!

Is there anything better than a gift that literally keeps on giving? Coupons that say 'Good for 1 hot chocolate' and 'Good for a pajama day', are the perfect stocking stuffer for kids, parents and friends alike. This book features 12 pages of coupons and can even be personalized with any name on the front of the booklet. For those especially well behaved children and adults, Santa may even be up for delivering a few of these this year!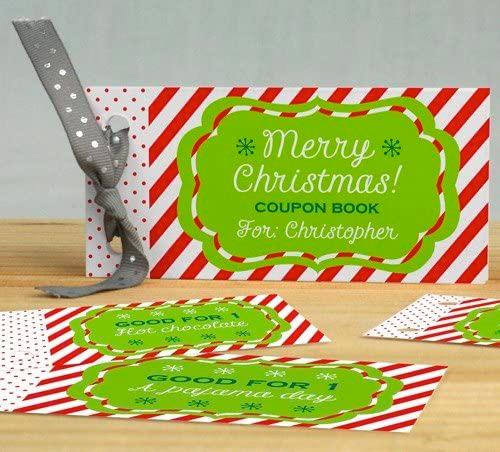 This is practical and fun for those golf enthusiasts! These 3 ballpoint pens come with different refill ink colors (Driver: red, Iron: black, Putter: blue), to meet your daily requirements. Simply pull off the rubber grip to reveal the pen nib. This set also comes with two golf balls, a flag, and the gift box serving as putting greens for you to enjoy mini golf play. It's perfect for home or an office setting.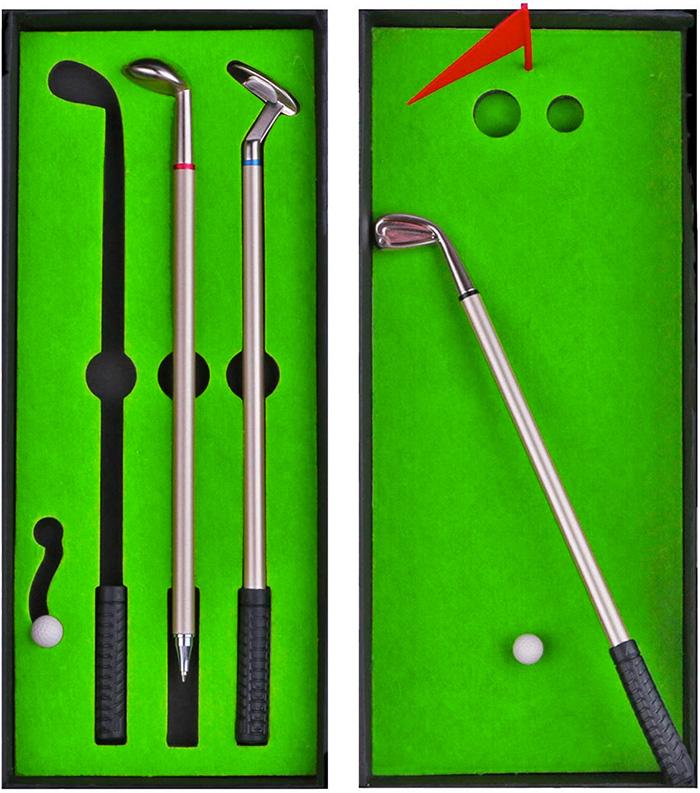 These brands do NOT pay to be included in our list, but if you buy something through our links, we may earn an affiliate commission.
Back